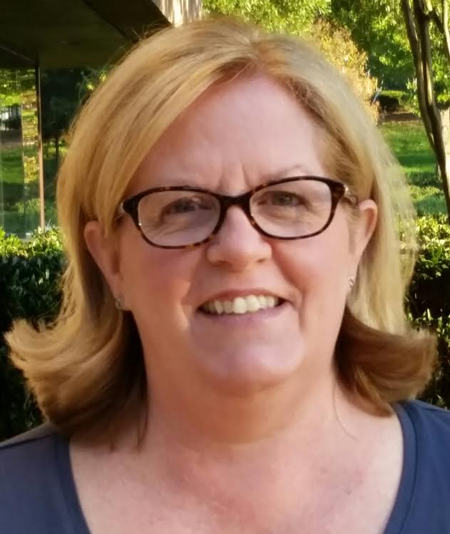 Jennifer Wayland-Smith Hatch
Jennifer has been an active and involved leader in the hospitality and spa industry for over twenty-eight years and brings an emphasis on sales and marketing, idea generation, social media management, retail and daily operations as well as planning and development. She combines these areas with strong administrative and leadership skills as well as a thorough knowledge in spa, salon, wellness and fitness programming.
Originally from Oneida, New York, Jennifer spent ten years in Mexico City and graduated high school from the American School Foundation. Jennifer loves to continue her use of Spanish and surprises many with her "chilanga" accent!
After graduating from the University of North Texas with a B.S. in Education, she began her spa career with the Spa at Bally's Park Place Casino Hotel in Atlantic City, New Jersey followed by 5+ years at Spa Internazionale Fisher Island Club, Inc. in Miami, Florida. At Fisher Island, Jennifer had the opportunity to provide services for Oprah Winfrey, Demi Moore, Meg Ryan, Brooke Shields, Jim Courier, and Boris Becker among many other celebrities and dignitaries. Along with providing world-class service, she furthered her knowledge of accounting, budgeting, human relations and daily operations within the spa.
Then began her role in the first of her three spa openings at the Spa at Saddlebrook Resort in Tampa, Florida. This was followed by the spa director position at the Spa at Chateau Elan Winery and Resort just north of Atlanta, Georgia. Her next career-defining opportunity was The Spa at The Hotel Hershey, Hershey, Pennsylvania. This property presented a new and unique challenge for Jennifer—a spa in a historic hotel built by the "King of Chocolate." Here she was able to develop and create a menu of services that was totally out of the norm for a spa … chocolate spa services. With a little creativity and plenty of thinking outside the typical spa box, she created the beginning of the chocolate spa services frenzy! Even after many years of operation, the interest in the Chocolate Spa continues.
After 7+ years in Hershey, Jennifer then headed to the desert southwest and the Golden Door Spa at The Boulders, in Carefree, Arizona (now The Spa at The Boulders). There, she led an experienced team of professionals during the most difficult economic times in recent history. Focusing on a membership of 400 residents, resort guests, and the local community, Jennifer developed and implemented programming that was rich in wellness activities. This is where Jennifer gained the start of her social media experience. At its infancy, Jennifer was The Boulder's leader for their social media team.
Excited to specialize in social media management, Jennifer took a year to develop the social media management program within Salmon Creek Media and Marketing. She then stepped back in to the spa world, with the opening of Spa Botanico at the Ritz Carton Reserve, Dorado Beach in Puerto Rico. Opening to worldwide notoriety, this spa and resort is like no other in the US. The five-acre spa includes treatment pavilions, outdoor sanctuaries and massages in a tree-house, all set amid a fragrant pineapple garden. After almost two years, sadly it was back to reality and the US mainland, and into the doors of the Spa at Mandarin Oriental, Atlanta, Georgia.
When it came time for Jennifer to step away from daily spa operations, she knew that the spa world she enjoyed so much would never be far. The opportunity to be a part of a new and exciting company was the next step for her. Joining Impact Cryotherapy in Atlanta, Georgia allowed her to assume roles in sales, as well as account management. Working with and assisting new and small business owners is what she truly enjoys and where she has the most to give.
Throughout Jennifer's spa career, she has given back to the community that provided her with growth as a professional, ISPA (International SPA Association). She began serving on committees and task forces and then served on the ISPA board of directors for seven years. During her board service, she assumed a variety of responsibilities including Vice Chair, Foundation Board Member, Executive and Nominations Committee, Certified Spa Supervisor Task Force, Focus Group and Membership Committee Board Liaison. She continues her service to ISPA by serving on the Speaker Selection Task Force. In addition, Jennifer has served on several advisory boards for massage schools in both Pennsylvania and Arizona.
Her passion for everything social media, marketing and small business, has led her back to Salmon Creek Media & Marketing. She will continue to utilize her extensive experiences in social media, marketing, public relations and daily operations in the spa industry so that YOUR business can and will prosper in the new age of media and marketing.
.